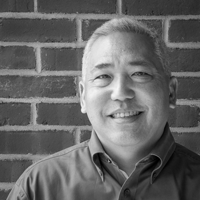 Neil Furukawa
Founder and CEO of AKUA
Neil is an accomplished operating executive with over 25 years of cybersecurity expertise solving hard problems in government defense and commercial markets. Neil's expertise is in the creation of early stage technology start-ups through rapid growth. Prior to founding AKUA, Neil spent 5 years as the Chief Operating Officer at CyberPoint International from startup to over 250 employees and $85M+ in revenue. Prior to Cyberpoint, Neil spent 6 years as Executive Vice President and CTO at Savi Networks that was an early innovator in IoT and Supply Chain SaaS platform, and 8 years as the General Manager/Director of Lockheed Martin's cybersecurity innovation group. Neil has a Bachelor of Science Electrical Engineering degree from the University of Hawaii and completed the Executive Management program at the University of Maryland Robert H. Smith School of Business.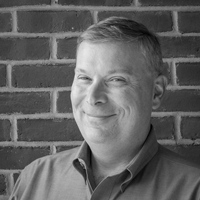 Rich Fiasconaro
VP of Operations
Rich has been with Akua since its 2016 founding. A startup veteran, he is skilled in Operations, Engineering, Business Development & Finance. Akua first year highlights include: Interim engineering lead, navigating 100% team turnover. Engaged directly with customers to insure early Akua product successes. Developed company product roadmap. Established operational systems. Created streamlined product pricing process. Responsible for corporate IT.
Previously at CyberPoint, Rich focused on Cyber Security special assignments for the CEO. In 2015 took on the role of International Business development, in 2014 he established operating companies in the European Union and the Middle East. Rich worked as COO of LifeJourney USA, LLC. and is on the board of LifeJourney Inc. As a Director at Arbitron Rich focused on international product development, rollouts and business development. While at Booz Allen Hamilton Rich was a Senior Associate. Rich holds Bachelor and Master's degrees in Electrical Engineering.
CK Krishna
VP of Engineering
Narayana C Krishna (CK) brings over two decades of technology and core product development experience, having worked at several high potential and established startups in the SF Bay Area. He leads the R&D and Engineering functions at AKUA. CK is hands on technology, architecture and development in areas of IoT (Zigbee, zWave, RF Sensors in conjunction with GSM/GPS/ SATCOM/RFID/WiFi tracking devices), Mobility, SaaS, Data Ingestion & Analytics at massive scale besides bootstrapping and growing engineering teams globally from the ground startup.
Prior to AKUA, CK was the VP of Engineering at xOverTime, VP of Engineering at LoadStar (a Hutchison company), Director of Engineering at Savi Networks, and Director of Product Development at Teradata. The products and solutions created under CK's leadership have won acclaim from industry analysts and customers alike.
CK holds a Masters in Systems Engineering and MBA. CK co-founded Cindura, an innovative technology company that helps various startups and corporations in technology bootstrapping and highly skilled software development.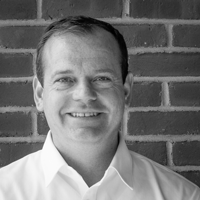 Eric Lindberg
VP of Sales
Eric Lindberg (Vice President Sales of AKUA):  Eric is a seasoned commercial leader with 26 years of logistics, sales, operations and technology experience.  Prior to joining AKUA Eric was Vice President Business Development at a transportation, SaaS start-up, Director of Sales at Livingston International, and at MIQ Logistics 11 years as both sales and operations Director.  Eric lived in Taiwan, Chicago, Atlanta, Washington D.C. and New York working in sales and marketing leadership roles for Jardine Matheson, Airborne and Sea-land (now Maersk).  He served as a US Navy reserve officer in the Merchant Marine reserve for 12 years. Mr. Lindberg graduated from the U.S. Merchant Marine Academy, cum laude, with a Bachelor of Science, Marine Transportation. In 2014 he completed economics coursework at Stanford University.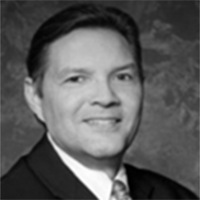 Dale Didion
VP of Strategic Business Development
Business Development Executive who has repeatedly opened new domestic and global B2B and B2G markets for start-up through F100 companies, building critical relationships while creating profitable new revenue streams.  Former EVP of Energy Solutions, Senior Managing Director, Hill & Knowlton; and SVP, Fleishman-Hilliard.